Bid For My Life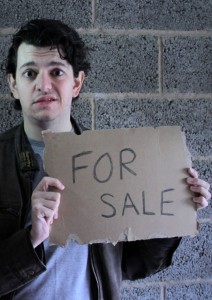 Description:
A feature documentary about a man literally auctioning his time away to the highest bidders. How will he be valued? What will he have to do? You decide!
Or as James, the creator and star of this experiment has put it:
"I am auctioning off days of my life throughout the month of April as part of a social experiment regarding the worth of a person's time. Now what would the point of this be unless I were to document events as they unfolded and ultimately present them in a feature length production? Absolutely none. So I shall be doing just that – creating an insightful, revealing and (most importantly) downright entertaining film for your viewing pleasure."
Watch the crowdfunding trailer here:
And be sure to also check out James' YouTube channel for many more funny videos from him during this production.