Fonotune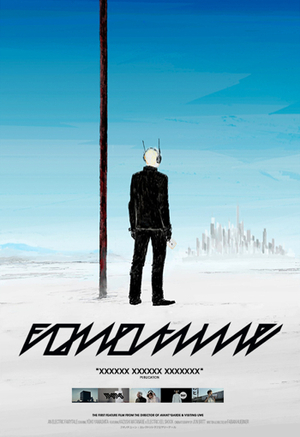 Description:
FONOTUNE is an electric fairytale set during a single strange day in an undefined time and world.
It follows the stoical drifter MONO and the teenage street hooker STEREO on their odyssey through a calm urban chaos, as they deliver a white cassette to a mysterious person.
It's a road movie with a science-fiction touch. A film about the significance of details, strange encounters and ultimately even the end of the world.
An independent film with influences ranging from Japanese cinema, graphic design and music videos, FONOTUNE is a highly visual experience, told through images more than words.
The film features Kazushi Watanabe (Visitor Q, 19), rock legend Guitar Wolf and the Japanese cult band Electric Eel Shock!
Watch the teaser trailer here:
And finally some stills from the movie: